Articles
While investigating the reasons of application errors CyberYozh engineers may require additional information, especially if the error is a critical priority, like the application crash (termination of the application process). Such information can be a dump of application memory existed in the moment of crash, so-called crash-dump, which is created after abnormal program termination. If our engineers need this kind of information to investigate the error, technical support specialist would ask you to perform some additional steps, and provide URL for uploading necessary information.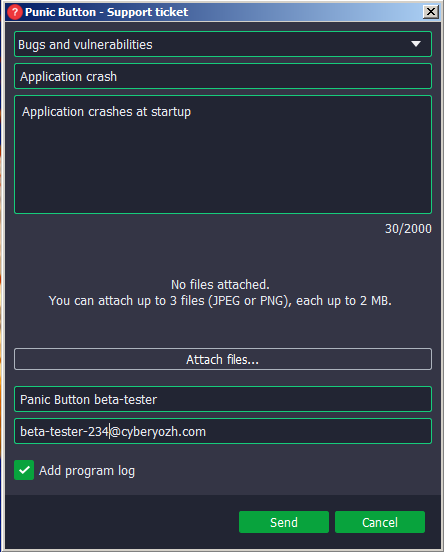 In order to detect and upload application crash report, you need to create one more special ticket in Technical Support application (not in the website form!), see also How to submit a Panic Button Support ticket using application, select "Bugs and vulnerabilities" category, and provide any significant detail of application crash in the error description text field.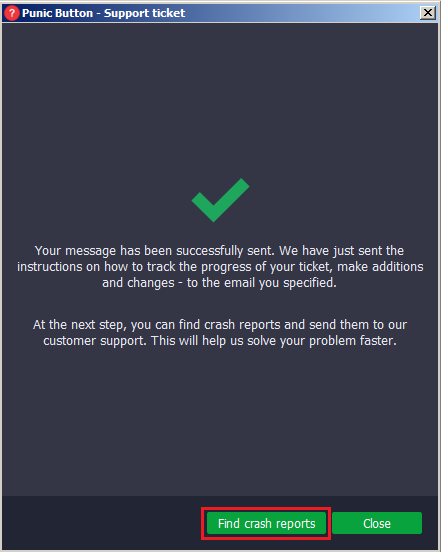 In case of successful support ticket creation you should press "Find crash reports" button. 
You will see the window with two text field (because the application may generate up to two reports at a time). Press "Detect" button, and you see the path to the crash reports in one of the fields, or two paths in both. Paths could be copied to the Clipboard pressing "Copy" button, and then you should follow instructions of technical support engineer to upload it to our website.