Articles
A timely update is required to ensure the program is running properly and you are adequately protected. By default, the program independently checks for available updates upon Panic Button's launch and offers a user to install them.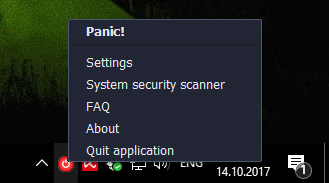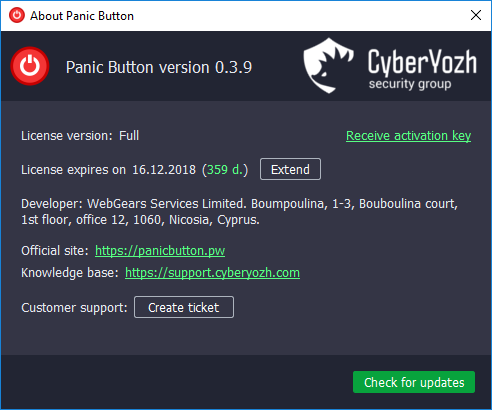 You can check for updates on your own. To do this, in the menu select "About Panic Button". In the window that appears, press "Check for updates". If there are new updates, the program will offer you to install them.

Upon receiving a notification of a new update, you can select "Don't remind me" and skip the update (highly not recommended) or choose "Remind me later" – in this case the program will remind you about the update with the next launch of the system or in 24 hours, whichever comes first.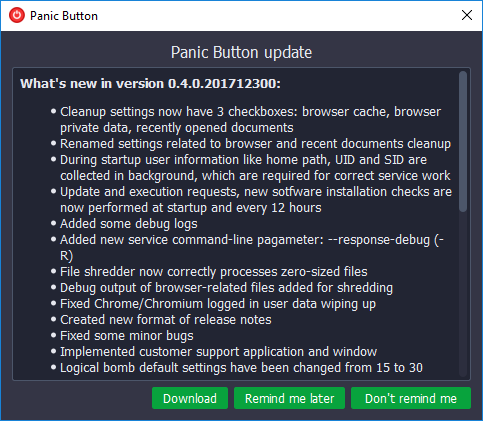 If you select "Download", the system will begin downloading the update and then automatically installing it. If for some reason the update process has been interrupted or the installation hasn't begun, repeat your request for update and installation again.