Articles
Upon the initial installation the application will suggest you pass the activation. If you skipped the initial setup, you can return to the activation at any moment by selecting "License" in the menu.
Please be aware that this item of the menu is seen only by the users without a license. If you have a full, trial, valid or expired license, go to the section "About" for license management.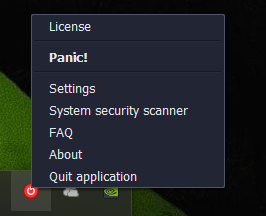 Panic Button offers three options to activate the application. 
"Activate full license" – the activation of Panic Button that unlocks access to all the features of the program. To activate it, you need to purchase the activation key, enter it in the respective fields, enter your email address and press the key "Activate".
We recommend you enter only your current email address, it is required for transferring your license on a different device.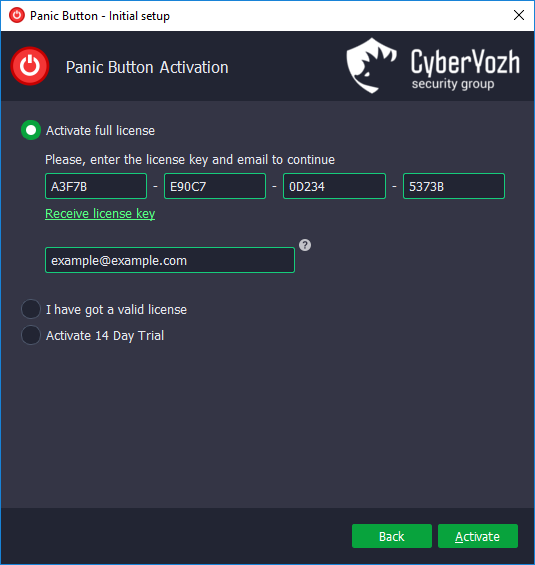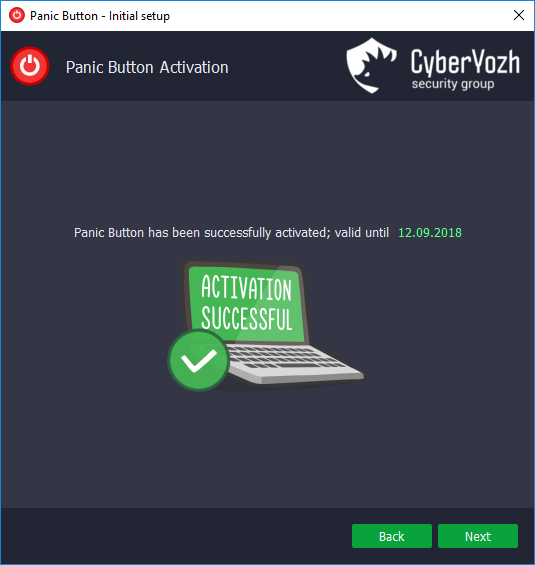 ---
"I have got a valid license" – this option is required for the users that have a license on a different device and wish to transfer it. To learn more about license transferring, go here.
---
"Activate 14 day trial" allows new users to test the main functions of Panic Button within a limited amount of time.

Please be aware that the given activation option is not offered to the users that used it up previously.