Articles
To learn how to add our XMPP (Jabber) address to your address book, go here. 
The majority of providers that offer email services allow to whitelist an email address. Adding our address alert@panicbutton.tech to the whitelist guarantees that the alert notification will go through and doesn't get trapped in the spam folder.  
See below how Gmail and Protonmail users can whitelist our email address. If you use a different provider, contact their technical support for help. 
---
Gmail
Go to the web version of Gmail. In the top right open the menu, choose Settings.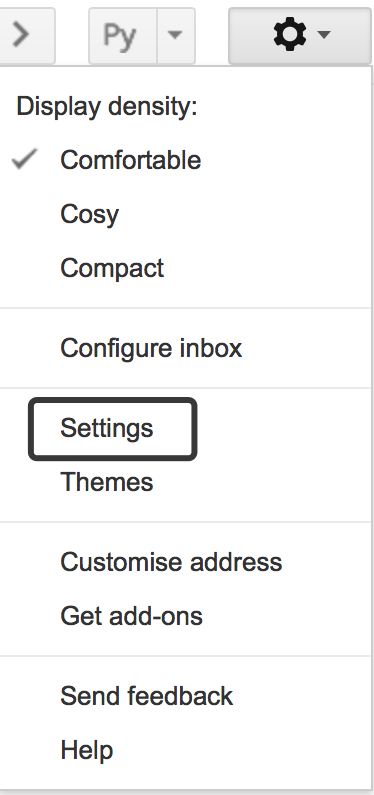 Open the tab Filters and Blocked addressed > Create a filter. Enter our email address alert@panicbutton.tech as the filter criteria to be met, then click "Create filter with this search".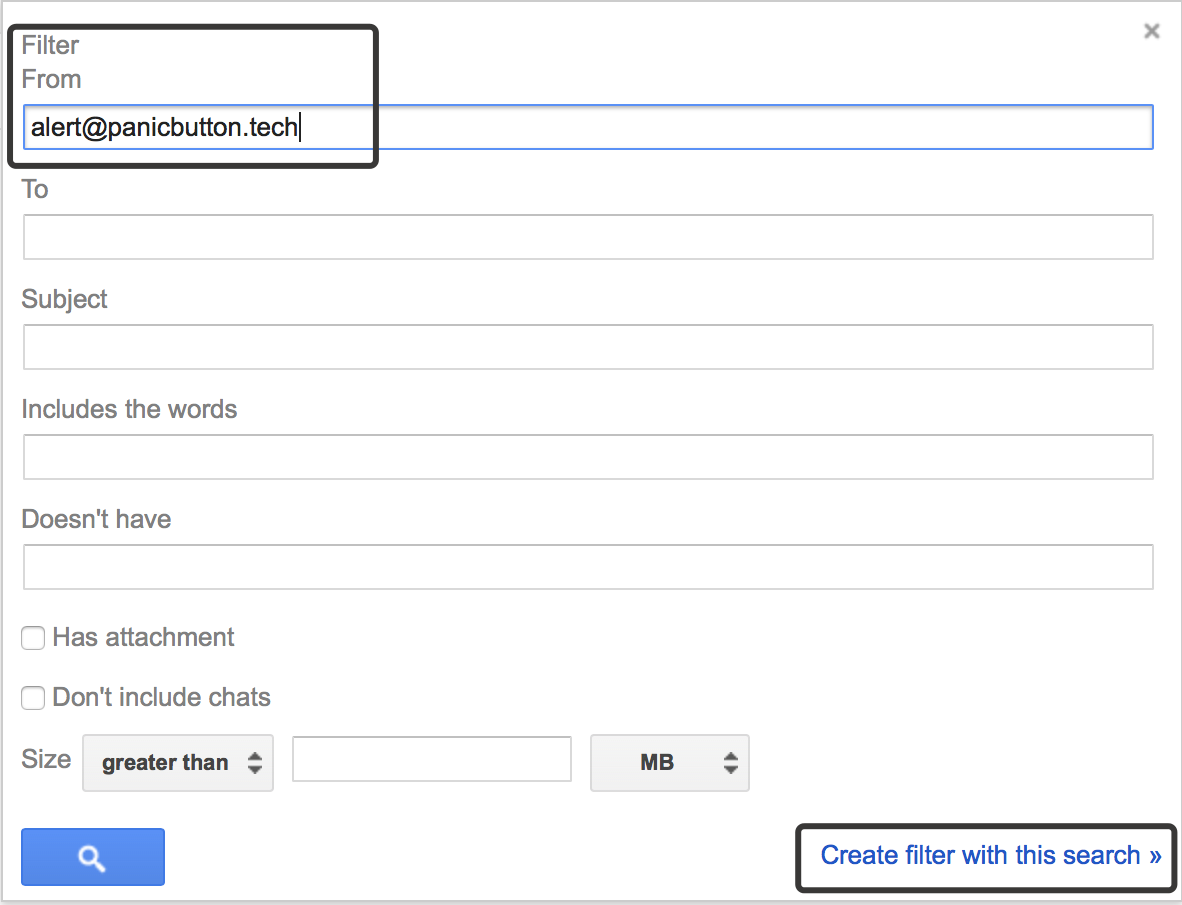 Choose the options "Not Spam" and "Always mark as important" and create a filter.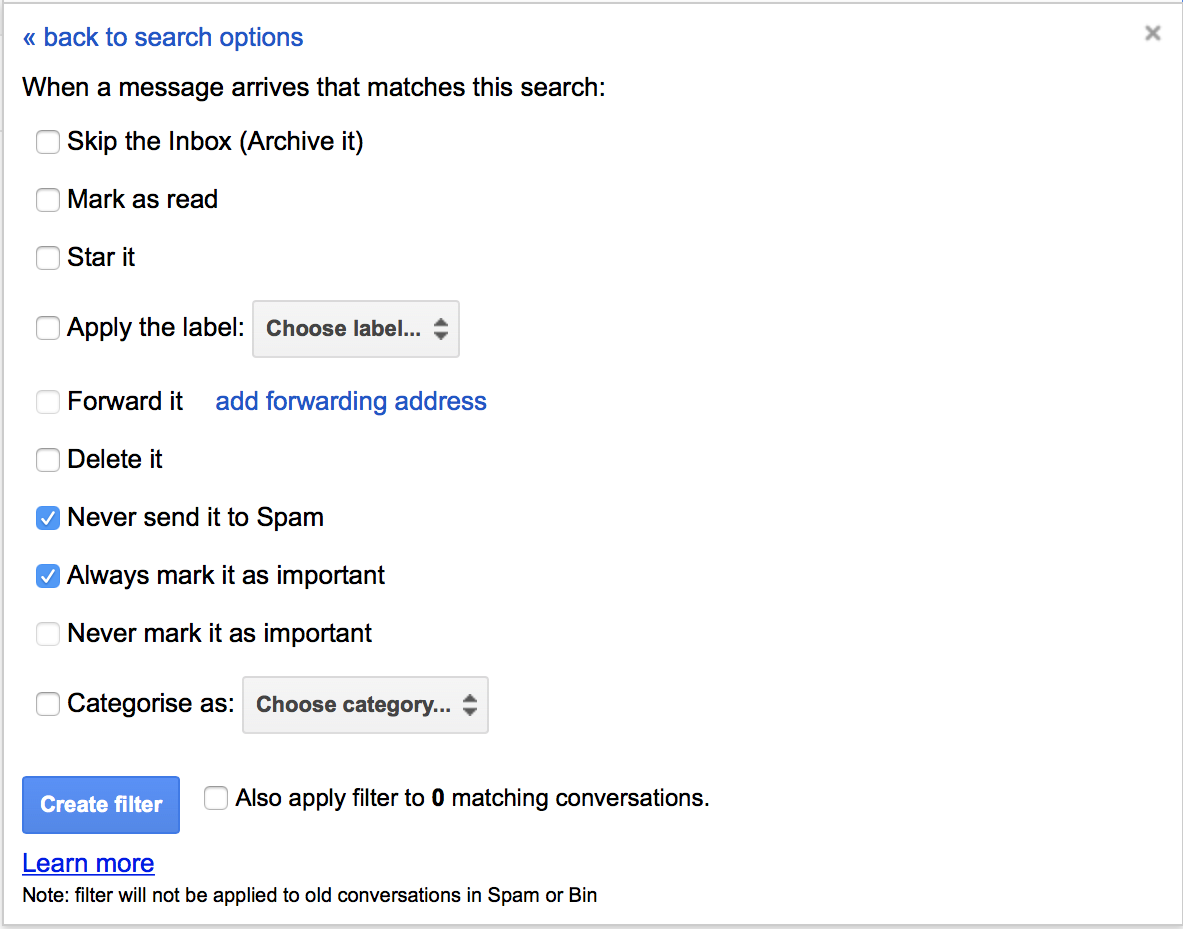 ---
Protonmail
Go to Settings>Filters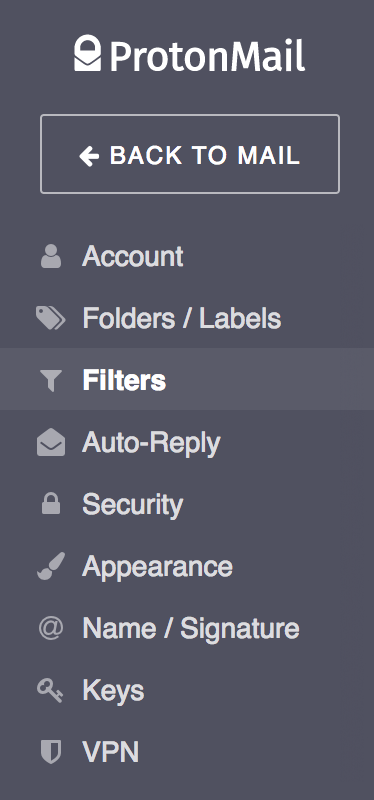 In the Spam Filters block, enter our email alert@panicbutton.tech, click ADD and Whitelist it. 

Our email address must appear on the Whitelist.